About US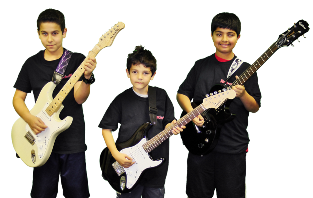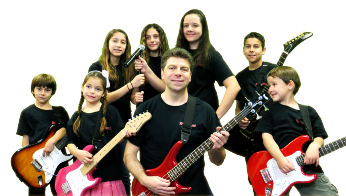 ---
Rockatar is a virtual, innovative media-focused company that provides aspiring musicians with an online music learning platform. With our state-of-the-art technologies and friendly interface, we have successfully created a platform that is not just educational but equally exciting and entertaining for all our music-loving students. Whether you want to learn about the basic building-blocks of music such as plucking, strumming or progression, or you want to ace a favorite tune of yours, Rockatar is just the place for you!
We are a global company with our team members joining us from all around the world. Our offices are located in Florida, Silicon Valley and Asia. From music experts to web designers, all our team members share one similar passion; music. If you share a similar passion for music, come aboard and join us in this fun, exciting and enthralling experience.
On our website, www.Rockatar.com, you can find a vast variety of instrument and voice lessons that are extremely easy to learn. All these lessons are taught by expert music instructors from our sister company, Rockatar Academy and Studio.
We also encourage our students to have a free reign with their creative side, providing them with a Music Enrichment Program. Here, they can use their own Music Studio to create, play and perform their own songs, or they can have their own, self-designed virtual Rockatar performers to rock their tunes. With the freedom to use their creativity, our students apply their music lessons in the most practical and astounding ways to come up with the best Rock performances.
To further encourage our students and build their confidence, we offer our students a Rockatar New Artist Discovery program. With this program, you can build up your own fan-following all around the globe by sharing your performance videos and giving interviews.
With this program, all our new students can have a real-life experience of living a life of a Rockstar! To help our students get the best hand-picked instruments and other music-related gear, selected by experts, we also offer a Rockatar web Store.
To make this E-learning experience completely enthralling for all our students, we have taken all necessary measures to ensure that our website is safe, secure and user-friendly. We have ensured that our site is in accordance with all legal stipulations such Child Online Privacy and Protection Act (COPPA) and several other consumer protection laws. Every person visiting our website to indulge in their love of music can be completely sure that they are using an extremely safe online platform.
Our only goal is to help everyone around the world who loves music with a passion and want to learn playing it. With an affordable subscription fees, you can easily benefit from all our music lessons. No matter what your age is, if you love music, Rockatar is just the platform you need to bring out your inner Rockstar! Join us today on this entertaining, exciting and fun platform to learn, play and perform music to your heart's desire!
Have Fun!
The Rockatar Team